Notebook
with
elastic
closure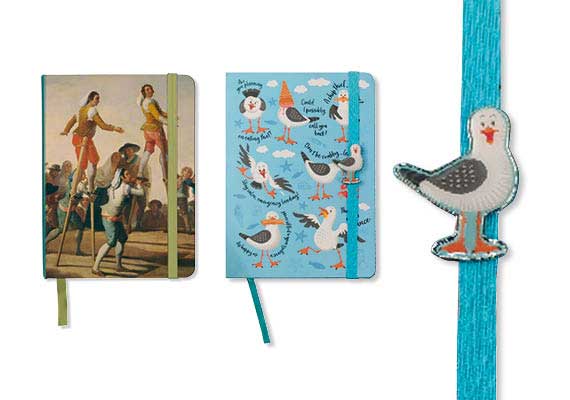 Hard cover with rounded corners and notebook edges can be customized with four-colours-print.
Elastic closure and bookmark ribbon can be customized with pantone colours.

Size A6: 10,5 x 14,8 x 1,6 cm
Size A5: 13,0 x 21,2 x 1,6 cm.

Notebook with printed edges
A must have for every museum, this notebook is perfect for all kinds of museums and performs at its best in all events or museum selections. If properly customized, this notebook can catch the attention of any target.